EMERGENCY/STOP PUSH-BUTTON IP67 115-500 VAC
Emergency /stop push-button with frame IP67
- 2 NO, 2NC, NO+NC
- Max three connections, 1 more can be added, NO or NC (e.g. 2NC+NO)
- Pull release, key release possible. Button also has B10 (IEC 62061) and B10d (ISO 13849) approval.
- With shield frame, 23 100 55 - 57
- Also with illuminated push-button, AC or DC, LED-light
- 115-500 VAC
- 24-220 VDC
- Cover RAL1021, Box RAL7035
- Box IK08
Box also in other RAL colors
Through alternatives:
- Solid (machining gland on the side or bottom), can be equipped with membrane seal, IP44
- 1 pcs PG16, IP67, Multipart seal: 7,5-10-12,5-15
SFS-EN 13850, IEC 60947-5-5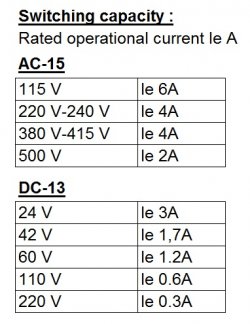 e.g. 972310063K2ST, 3NC block and shield frame, Datasheet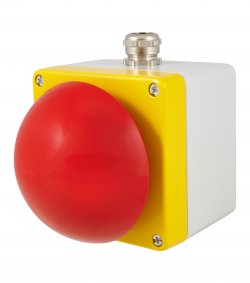 9723108XXX
Em.stop: 90mmØ button, size: 100x100x130 (w*l*h), NO+NC/2NC/2NO,
IP65, Box aluminum IK09, chromatated and painted.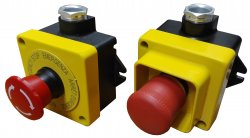 Box also available as black.